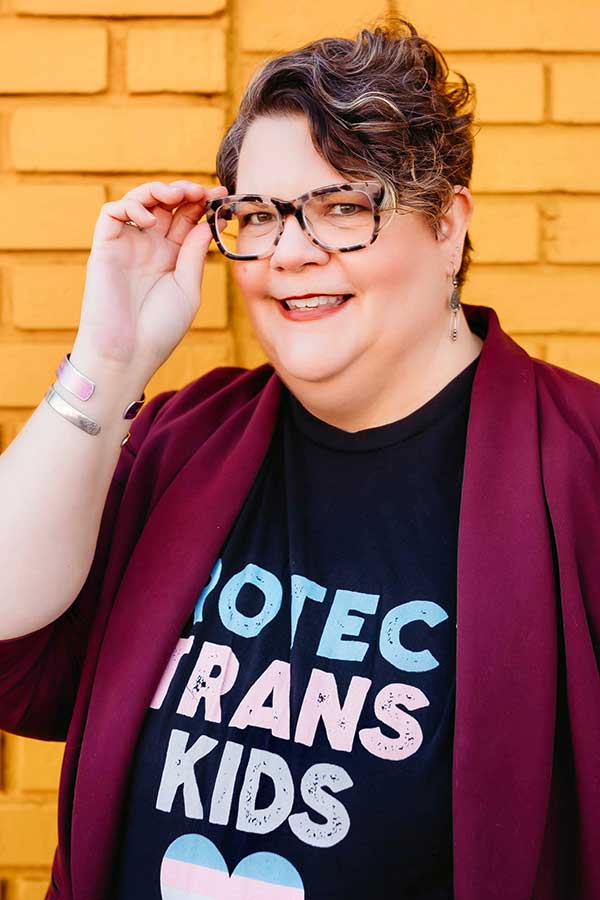 I am the mother of a trans child. The law allows me to apply what I have learned through that journey to helping others in like positions. LGBTQ families have special legal needs. I help ensure those needs are answered.
~Katie Jenifer
Durham LGBTQ Attorney Advocate


Katheryn A. Jenifer

For nearly 20 years, Katie Jenifer raised and cared for her family, utilizing her Master of Arts from The University of Alabama and undergraduate from the University of North Carolina to fuel a career focused on the arts and ecumenical education.  That all changed when Katie's teen daughter came out as trans. Comfort became focus and determination while advocacy took on new meaning.  From that moment forward, where she found a need for support and awareness, she has filled it, used her voice to shine a light upon it, and worked to find solutions that balance inequality in its most dangerous forms: those directed toward race, gender, and identity.

Seeking to minimize the limitations she faced, Katie enrolled in Law School in 2017 and graduated from North Carolina Central University School of Law in 2020. Applying her time and resources to LGBTQ and transgender-specific professional memberships and associations, the first two years of Katie's new career have been dedicated to legal aid, training and assisting the public and other lawyers in gender marker and name change matters, completing trainings in allyship, solidary and social justice, and through service on the Boards of Directors of entities like Genderbands,  the Conversion Therapy Dropout Network, and Equality NC. She writes, presents, and teaches and has been covered in the media by Time Magazine, The Guardian, The Washington Post, the Advocate, The Daily Beast, ABC News, Spectrum, WRAL, and NBC OUT.

This momma bear and relentless advocate joined NicholsonPham in the summer of 2022. We are so glad to have her.

Call: (919) 883-4900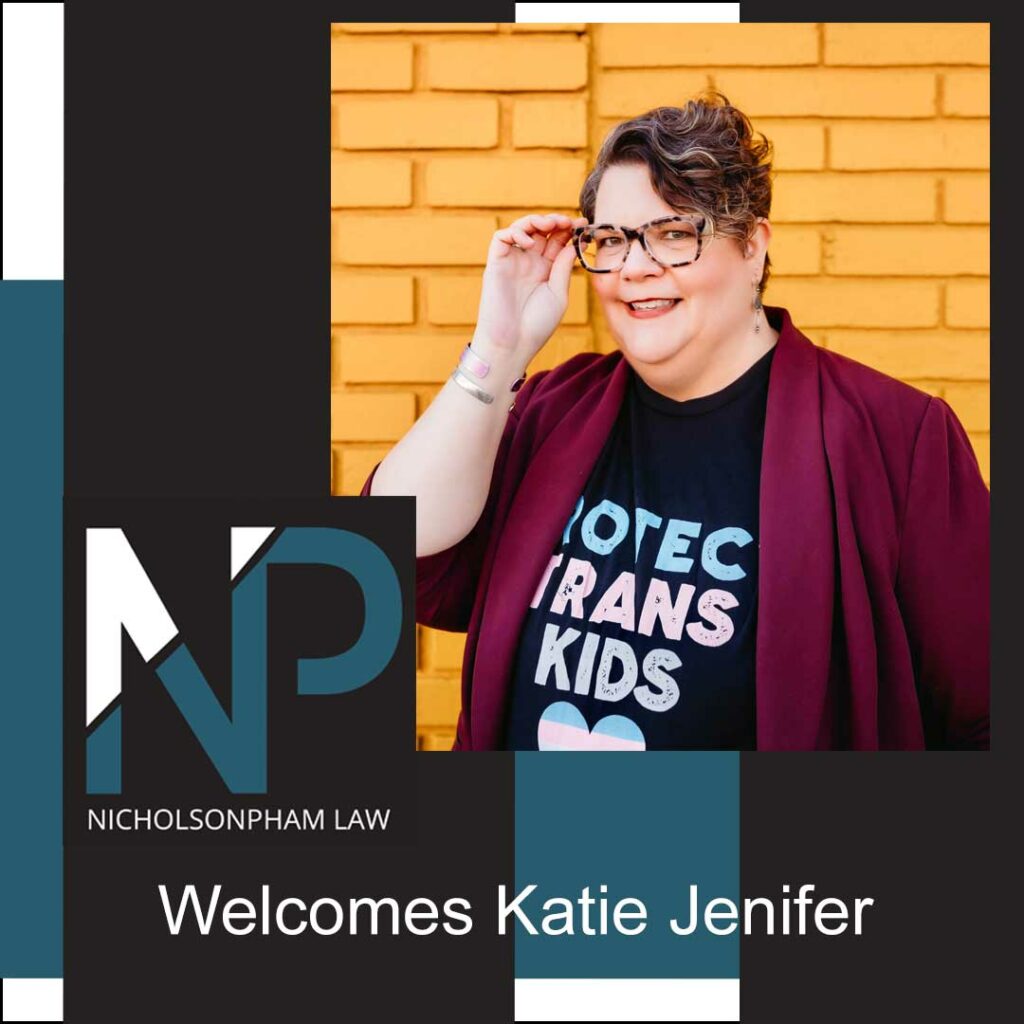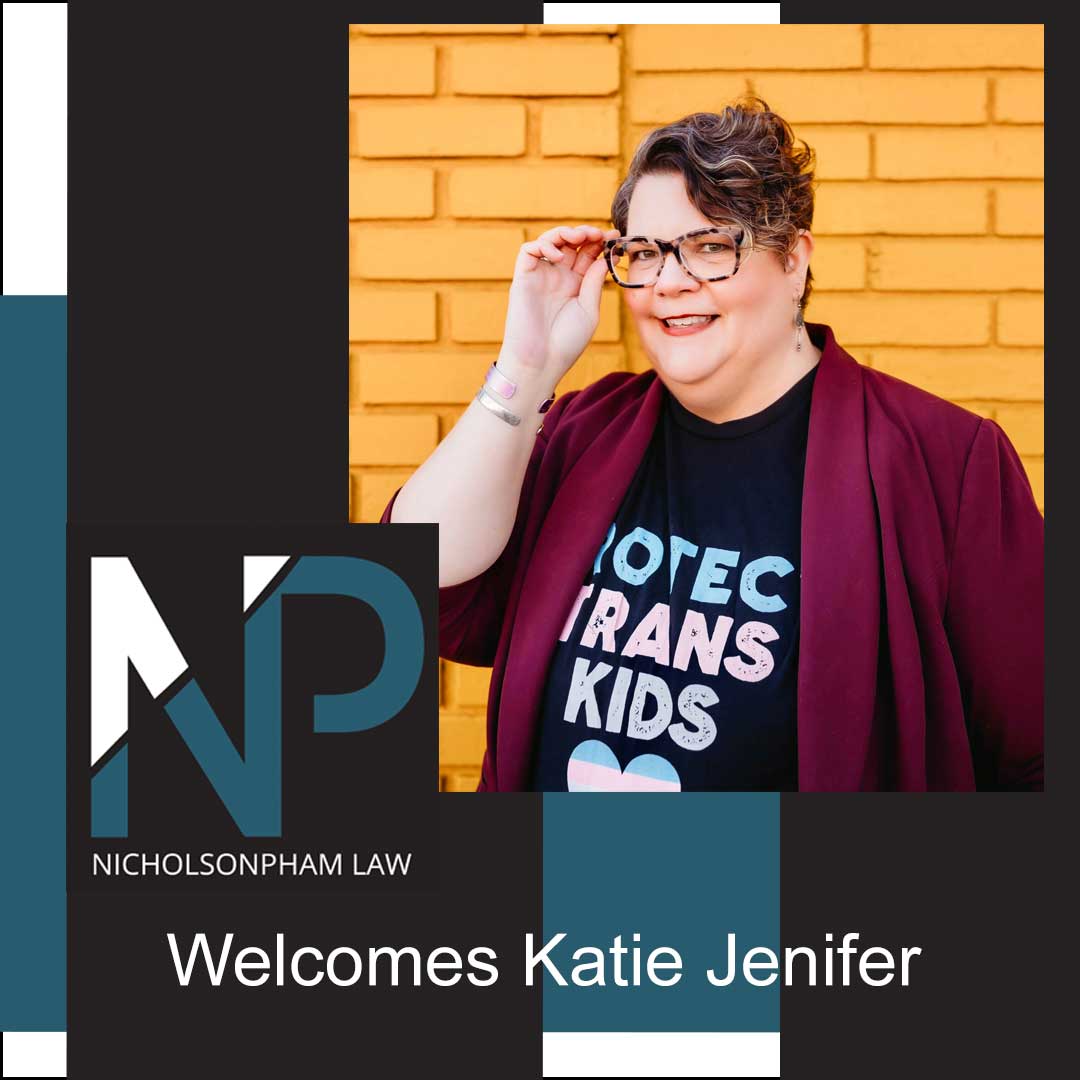 We are pleased to announce that Katheryn A. Jenifer has…