NicholsonPham Welcomes Katheryn Jenifer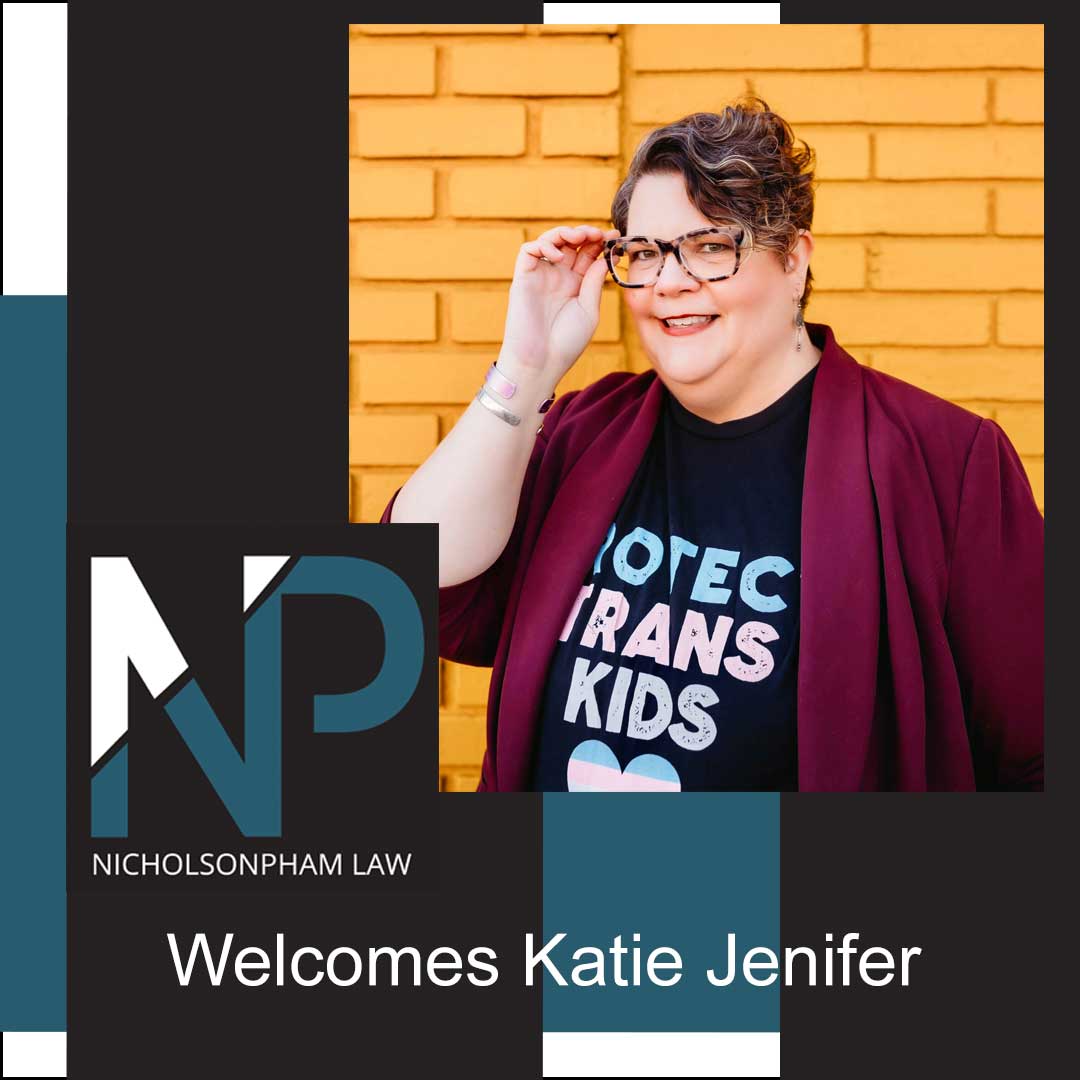 We are pleased to announce that Katheryn A. Jenifer has joined the firm as an associate. Katie is a 2020 graduate of North Carolina Central University School of Law. She is a staunch LGBTQ friend and ally. Please join us in welcoming Katie to NicholsonPham and to the private practice of legal advocacy toward equality for all.
Throughout and following law school, Katie has applied her energy and resources to LGBTQ and transgender specific professional legal memberships and associations, to Legal Aid's efforts toward protecting trans kids, to enhancing her own competency through trainings in allyship, solidary and social justice, and through service on the Boards of Directors of entities like Genderbands, the Conversion Therapy Dropout Network, and Equality NC. As a mother of a trans child, she writes, presents, and teaches frequently. Time Magazine, The Guardian, The Washington Post, The Advocate, The Daily Beast, ABC News, Spectrum, WRAL, and NBC OUT, have all covered her advocacy efforts. To learn more about Katie, visit her biography here on our website at https://nicholsonpham.com/about-us/katie-jenifer.
Established in 2009, NicholsonPham is a family, adoption, and surrogacy law firm and its lawyers are considered the area's preeminent LGBT-focused legal team. NicholsonPham commonly provides resources and support throughout the legal community and is available for referrals in their narrow field of practice. Find out all about NicholsonPham's mission, attorneys, and practice here on our website.
Call: (919) 883-4900