We formed NicholsonPham to transform the way legal services are provided to clients while maintaining the highest values of the legal profession. Most law firms provide legal services in the same way they did three decades ago — by focusing on lawyers and not clients. The old business model relies on large numbers of people billing large numbers of hours, without regard to efficiency or the value of the work done for the client. Whether or not a client's call gets answered immediately is determined by the size of the potential client's purse. Increasingly, some law firms are multinational firms employing attorneys on the fast track to another firm in another market who will pay more, but may not be invested in their communities.
We reject that model. The market for legal services has changed significantly in recent years. Our mission is to bring you high quality legal services efficiently by using current technology.
Every professional at our firm shares in the firm's values and success. Our attorneys and professional staff meet frequently to discuss how we are doing for our clients. We share a sense of personal investment and pride in our ability to meet our clients' needs. We share a commitment with our local community's businesses, families and people.
We Speak Your Language
At NicholsonPham we're committed to making sure you understand your legal issues so we can tailor specific and effective solutions together. We understand language barriers are challenging when dealing with the complex system of justice. You can translate this site into any language using the "We Speak Your Language" link in the top right hand corner of this site.
We're working to change the paradigm of legal practice. Not only do we speak the language of the law, but we're working to speak your language as well. In addition to English, we speak French, Spanish, and Vietnamese.
The NicholsonPham Team
At NicholsonPham, it's our people that make the difference. We strive to be a responsive, clear and understanding member of our clients' team.
Kristin Retta, Legal Assistant/Office Manager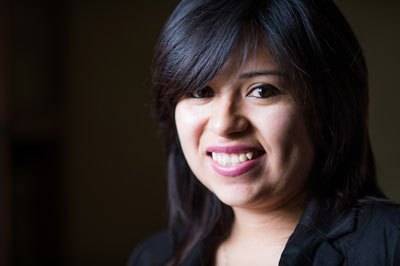 A native of Texas, Kristin Retta has called North Carolina home for over a decade. Kirstin provides office management for NicholsonPham and plays a central role in maintaining client relationships and providing quality services to our clients. Kristin enjoys helping people and ensures that all NicholsonPham clients receive professional and courteous reception no matter their situation.
Kristin concentrates on keeping clients well informed throughout the handling of their case. Her responsibilities cover most practice areas handled by the firm including preparation of correspondence, opening, preparing, organizing and maintaining client files, and reviewing court docket information.
Kristin speaks Spanish and English.
Jamie Johnson, Legal Assistant
Jamie has dedicated her career to helping others, and she brings over 20 years of customer service experience to NicholsonPham. She comes to our firm with a background in Florida workers' compensation law. Jamie takes pride in handling each client as an individual and helping them through the legal process. Jamie's duties include but are not limited to: handling client phone calls, preparation of correspondence, as well as organizing and maintaining client files.
Photography: Mike Belleme Photography, Katie Langley Photography