Meredith Nicholson participates in Duke Law's Public Interest Careers Speaker Series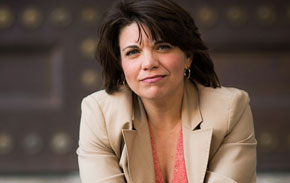 The Durham Law firm of NicholsonPham is pleased to announce that Meredith Nicholson will be participating in Duke Law's Public Interest Careers Friday Speaker Series on September 19 entitled "So, You Want to Work in Criminal Law". This speaker panel series discusses the career paths taken by government attorneys, as well as attorneys in veteran's law and policy, criminal law, immigration law and policy, and environmental law and policy. The speaker series is co-sponsored by the Office of Public Interest Advising, the Office of Public Interest and Pro Bono, and the Government and Public Service Society, and various student groups.
Also participating is Mecklenberg County Assistant Public Defender, Jason St. Aubin; Assistant United States Attorney and Deputy Criminal Chief/Narcotics Section, Eastern District of North Carolina, Leslie Cooley; and Attorney Terry Eaton of Price Benowitz. The multipart series includes career topics and interests including civil rights, government agencies and financial and consumer law. The events are meant to help students determine and further their interests in public interests law through tutelage and mentorship of professionals practicing in the industry.
Meredith Nicholson is a graduate of UNC-Chapel Hill School of Law and is a member of the North Carolina State Bar. A career long supporter of public interests law, Meredith worked for Legal Aid helping low-income clients with family law and disability issues before accepting a position as project manager for a death penalty research study with UNC-Chapel Hill School of Law Dean, John Boger. Her primary practice focus surrounds criminal law and issues affecting LGBT families. Meredith is a member of the North Carolina Association of Women Attorneys, is past president of the Durham Orange Women Attorneys chapter, as well as the Latino Affairs Committee at the North Carolina Bar Association. Meredith co-authored a Spanish-English legal dictionary, Critical Terms in Legal Proceedings, published by the North Carolina Bar Association and has served as guest lecturer at the North Carolina Central University School of Law on domestic violence defense. More recently, she has served as an instructor in Mexico for Mexican lawyers and judges during that country's transition to oral advocacy in their criminal justice system. Meredith commonly contributes her time and expertise to the benefit Hispanic criminal defense and LGBT issues on radio and television programs devoted to Latino outreach as well as to community groups.
NicholsonPham, PLLC is a Durham, NC, business and family law firm focusing on LGBT family legal issues including adoption, surrogacy and artificial reproductive technology legal issues. They serve clients primarily in North Carolina's Research Triangle, in Durham, Wake and Orange counties. The attorneys are available for consultation, association and referrals in the complex areas of law impacting non-traditional families.
Call: (919) 883-4900