NicholsonPham Participates in Documentary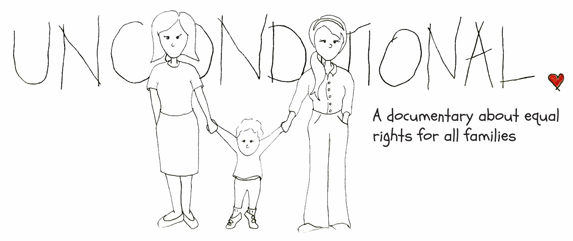 NicholsonPham's Sharon Thompson recently contributed to "Unconditional," a documentary film addressing equal rights for all families that explores the often devastating impact of current parenting laws on local North Carolina families.
In the documentary film, "Unconditional", Co-Directors Rhonda Chan Soo, Kelly McKenna, and Hanna Teachey document first-hand the traumatic impact of current parenting laws on local NC families while educating viewers about current laws and taking them on an emotional journey with the families, as they defy a legal system that fails to protect them.
The film follows two North Carolina families as they navigate the legal system and struggle to obtain legal parental-child bonds. Sara and Julie were the first couple in North Carolina to obtain a second-parent adoption in 2004. The film highlights what they went through to get the adoption and traces their current fight to secure legal ties to their children after the North Carolina Supreme Court overturned all second-parent adoptions in 2010.
Sharon Thompson has devoted a significant portion of her practice to providing advice and services to LGBT clients, partners, and their families. She is widely recognized in this state as an authority on legal issues affecting gay and lesbian clients.
Find out more HERE.
Call: (919) 883-4900