SHARON THOMPSON INCLUDED IN BEST LAWYERS IN AMERICA 2020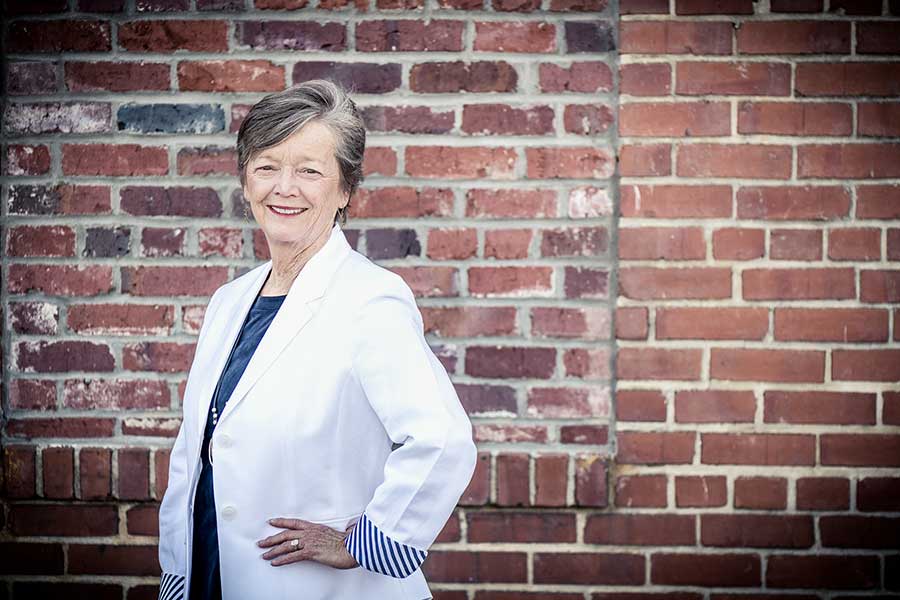 We are pleased to announce that Sharon Thompson has been named to the 2020 Best Lawyers in America Family Law section. Sharon has been included in Best Lawyers in America© continuously since 2016.
In 2010, Sharon became the first attorney in North Carolina, as well as the first female, accepted as a Fellow of the American Academy of Assisted Reproductive Technology Attorneys. She is the 2013 recipient of the North Carolina Bar Association's Citizen Lawyer Award for her contributions to LGBT law across the nation and, in 2014, the North Carolina State Bar's John B. McMillan Distinguished Service Award for exemplary service to the legal profession. In 2007, she received the ACLU's Frank Porter Graham Award and was inducted into the General Practice Hall of Fame by the North Carolina Bar Association. She served in the North Carolina House of Representatives (1987-1990), where she was the highest ranked female and also ranked the 16th Most Effective Representative during her second term. In 1978, Sharon was one of four co-founders of the North Carolina Association of Women Attorneys, and in 1994, she was one of the co-founders, and the first President, of the North Carolina Association of Gay and Lesbian Attorneys. She is the author of numerous publications, the prosecutor of ground-breaking legal precedent, and a well known speaker.
Best Lawyers© compiles its lists of outstanding attorneys by conducting exhaustive confidential peer-review of leading lawyers through survey of other lawyers practicing within the same legal and geographical area. More information about Best Lawyers methodology is found on their website at https://www.bestlawyers.com/methodology.
Established in 2009, NicholsonPham is a family law, adoption, and surrogacy law firm focusing on legal issues affecting families and is considered the area's preeminent LGBT-focused law firm. NicholsonPham commonly provides resources and support to the legal community and is available for referrals in this narrow field of practice.
Call: (919) 883-4900